So excited to announce that we will be launching our new Spot Erase product soon, join our mailing list...
Sammie's Caesarean Scar Journey (With Scar Pictures)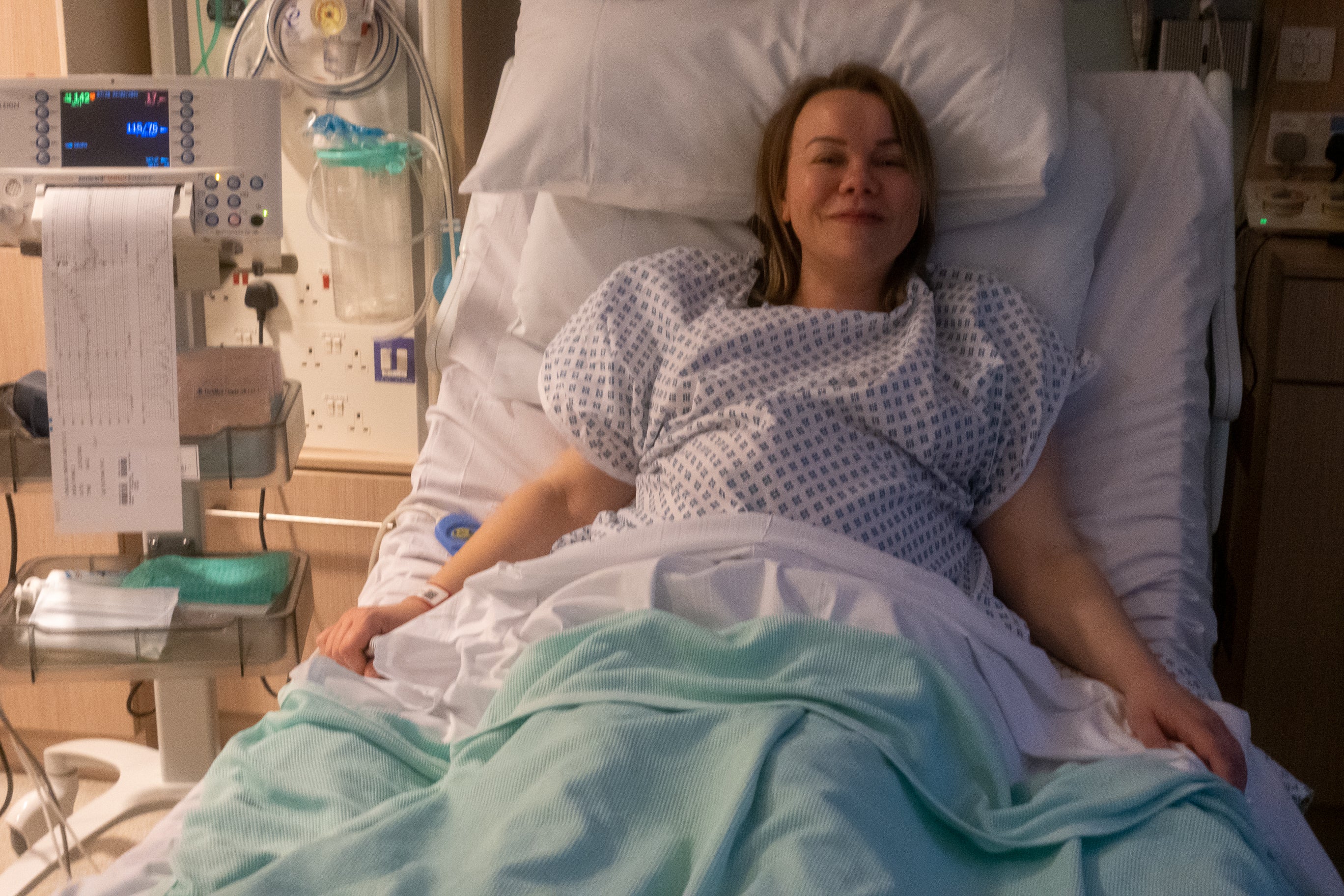 In 2020 in the middle of the pandemic we received the wonderful news that we were finally expecting a baby. Fast forward to months of screenings and tests and it turns out I was going to be delivering our little bundle of joy by caesarean section.
As I was lucky enough to know this ahead of time I began researching caesarean aftercare solutions. I found a lot of research had been conducted in America and they seemed to be a lot further ahead in terms of scar research than the UK (unfortunately).
There were a lot of studies into the benefits of silicone application in both historic and recent scars. Here's an example you can see more on our science page. A number of women had seen a dramatic reduction in caesarean scars and the raised redness they typically produce.
My sister Laura had undergone tummy surgery around the same time. We knew we were prone to Keloid scarring and we were both trying to find ways to minimise the damage.
So I documented my caesarean journey and wanted to share it with you all in the hope that you can also benefit from it. I scoured the internet looking for caesarean pics and I promised myself I would make sure to take some, so others can also benefit, as it can be a really daunting prospect when you don't know what to expect.

This is me post caesarean surgery:
The bruising and scarring was pretty brutal to be honest, a bit worse then I was expecting. I really did not want to put anything on my scar for the first 2 months - it was still healing and I knew I wasn't ready.
I would say it was around 10 weeks before my scar felt healed and the bruising had subsided, so I started to apply the silicone scar strip.
I wore it for 3 hours a day at the start but wasn't really noticing much for the first month.
I decided to increase my usage so put it on at bedtime and left it on all night and all morning until I showered (with a newborn in tow that was usually around lunchtime ha ha!)
After 3 months of wearing it for over 12 hours a day I saw an improvement in my scar - it was noticeably flatter and less keloid looking - it had lost its raised bumpy look and it was a lot less red. Historically it would have taken years of healing to get a scar to look like this:
So I carried on wearing it religiously, after every shower I would wash it, dry it and get it straight back on my scar.
After 10 months of wearing it for well over 12 hours a day here is my scar. It is white and flat and you just cannot see it (unlike previous Keloid scars I have). I am absolutely over the moon with it.
I really hope that by sharing these personal pictures, and my caesarean scar story and silicone treatment, that it helps you on your own journey.
We are so pleased to have found this product and to be able to bring it to you.
Sammie x